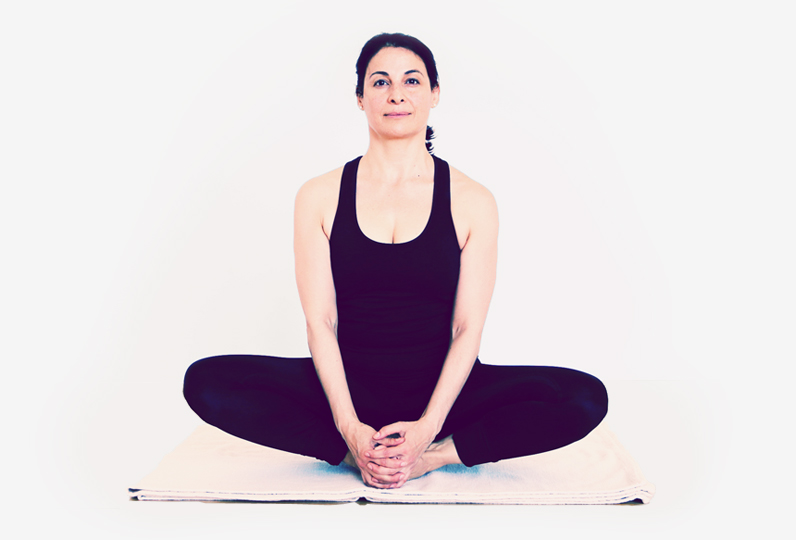 Yoga with Barbara in Vienna
Improve your health and wellbeing with Yoga
Our body always communicates with us. Why is it so difficult for us to understand its messages? Over the last centuries human beings in affluent societies have lost the connection to their bodies. We work in offices at a desk, sitting in front of screens. For leisure, we look at more screens on the couch, escaping into virtual worlds.
more
We often experience ourselves through our minds rather than our bodies. We tend to neglect our bodies because we not only underestimate their intelligence but also because of the culture we were raised in and the culture we are surrounded by. We can relearn the language of interoception, the awareness of our internal processes that are signaled by different physiological systems, like the respiratory system, the cardiovascular system, and the gastrointestinal system, to name a few. The results of ignoring our internal body is pain, insomnia, anxiety or depression and the stress related health problems of our society.
The good news is that the new science of embodied cognition and affective neuroscience is unmasking our predominant association of intelligence with thinking and reasoning as a cultural belief, a myth.
We now know that we cannot neglect the intelligence of our bodies and its interconnected communication systems. A huge amount of electrical and chemical messages, are continually coursing through our bodies. Seeing, Thinking, Deciding and Acting are inextricably entwined.
We also know that feelings are somatic events happening in our organs in response to events. They actually monitor how things are going and help us to act intelligently. This is why working with the inner body in Yoga is essential for me in my own practice and my teaching in order to live a balanced and healthy life. Embodied Yoga, and especially Restorative Yoga, can contribute to your overall health and wellbeing.
About me
My journey into somatic work started during my fieldwork in South America, with the generous indigenous men and women who have showed me the universality of human spirituality and its foundation on our planet earth and our body, as a sacred vessel to be taken seriously in its expressions.
Restorative Yoga
Restorative Yoga is a practice that will help you rebalance and restore in today's exhausting and time-pressured world. We know from countless studies how stress takes a toll on body, mind and spirit.
"The need to rest and being in one place is vital right now where we all feel that we are running at top speed and never being able to catch up in a madly accelerating world"
— Pico Iyer
"In an age of acceleration, nothing can be more exhilarating than going slow – in an age of distraction, nothing is so luxurious than paying attention – in an age of constant movement, nothing is so urgent than sitting still"
— Pico Iyer
"There is nothing either good or bad, but thinking makes it so"
— William Shakespeare
"If uncertainty is unacceptable to you it turns into fear – if uncertainty is acceptable it turns into increased aliveness, alertness and creativity"
— Eckhart Tolle
Classes & Privates
My regular Yoga classes are Wednesdays 18:15-19:45 and Restorative Yoga on Fridays 16:30 -18:00
I teach 1:1 on request on Fridays, Saturdays and Sundays
Location: Landstraße Hauptstraße 22/26, 1030 Wien

Restorative Yoga
Restorative Yoga is a therapeutic style to balance the nervous system. We use props to come into positions of comfort and ease that facilitate health and wellbeing. Restorative Yoga is a practice for all ages.

Flow & Rest
In a Flow & Rest I combine alignment-focused Vinyasa Flow, Body-Mind-Centering techniques and other techniques, like Qi Gong and cellular awareness that support your embodied experience with Restorative Yoga.
50+ Yoga
50+ Yoga an individualized private class that you can take on your own or with friends. In a private class I can focus on your unique body working on an individualized yoga practice specific to your needs.
Get in touch
If you have any questions or simply want to get in touch drop me an email or use this contact form.
YOGADAGACH
Mag. BA Barbara Dagach
phone: +43 676 9001132
mail: yoga@dagach.net